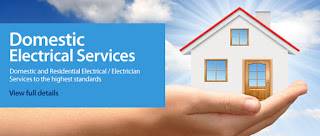 Finding A decent Electrician in Leeds Finding a quality electrician in Leeds these days can be hard to find, It is common knowledge for a long time now electrical apprenticeships have been dwindling away, this has had a knock on affect in the electrical industry and especially to finding apprentice trained time served quality electricians in Leeds.
The problem the industry has is it created fast track electrical courses that give certain electrical qualifications to individuals whom have no practical experience, it is very well going to college and learning electrical work in theory but you cannot beat a time served apprentice trained electrician in Leeds, one who know how to lift up floor boards, route cables, fault find and chase a socket box in a wall in Leeds without taking out half the wall. Trust me i have seen the difference.
Alot has to be said for experienced electricians in Leeds and this is where we come in, we are fully qualified Part P registered electricians in Leeds and have over 24 years experience in the electrical industry in Leeds from full house rewires in Leeds to full shop re-fits in the Trinity.
We know your home is your castle, we train all our electricians in Leeds to respect your home like their own when working in it, this means we protect the home with dust sheets, shrink wrap and most importantly we keep to the number 1 rule i was taught as an apprentice, A good electrician in Leeds always cleans up after himself.
This has stuck with me still to date and we train our electricians in Leeds to employ this and be neat and tidy.