Local Electricians, no job too small, call today.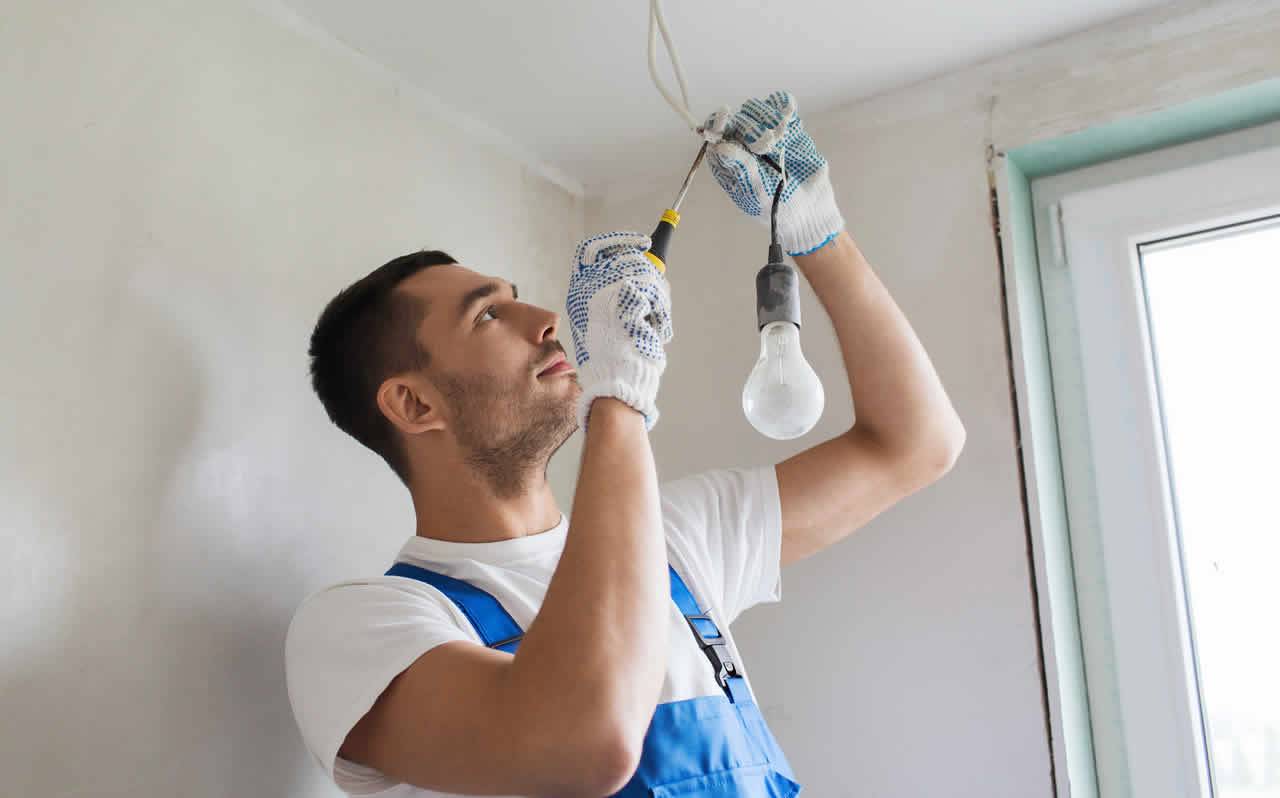 Electrician Leeds | Part P 18th Edition Electricians Leeds 0113 3909670 | 0770 3020260
Who we are
MPS Electrical Ltd are the number 1 electricians in Leeds this is because we offer a friendly, reliable and comprehensive electrical service across Leeds, Bradford, Wakefield, York & Harrogate.
Me and my team are fully trained and time served and with all the latest, most current City & guilds qualifications this means we are fully certified domestic Part P installers in Leeds qualified to carry out the most testing of electrical installations.
Time served Electricians In Leeds
As qualified Part P City & Guilds qualified electricians based in Leeds, we are able to undertake a range of domestic, commercial & Industrial works.
our team is highly experienced and we always provide the best service we can and meet deadlines on time.
Fully qualified Electricians Leeds
As a time served apprentice trained electrician and qualified electrical inspector we are full scope Commercial, Industrial & Domestic Electrical COntractors in Leeds.
Like most electricians in Leeds, we depend on word of mouth recommendation these days for much of our day to business. Excellent customer service and reviews is good for our business. And happy customers tell others so please do try us.
---
New U.K Landlords to have mandatory Electrical safety EICR Electrical Installation Condition Reports.
The Regulations came into force on 1 June 2020 and form part of the Department's wider work to improve safety in all residential premises and particularly in the private rented sector.
These new Regulations require landlords to have the electrical installations in their properties inspected and tested by a person who is qualified and competent, at least every 5 years. Landlords have to provide a copy of the electrical safety report to their tenants, and to their local authority if requested.
---
How can we help?
All types of electrical work undertaken in Domestic, Commercial, Retail and all Industrial works IPAF accredited for high access works.
18th Edition Electricians Leeds
C&G EV Installers
Part P Approved Electricians Leeds
10 million public liability insurance
---
A full range of domestic, commercial and industrial electrical services.
No matter what the size of the electrical job you require, you can be sure that our highly skilled electricians will undertake it safely and skillfully, with as little disruption as possible to you, your home, employees or business.
Our expertise includes:
Decorative lighting
Flood lights
Emergency lighting
Garden lighting
Security lighting
CCTV installation
---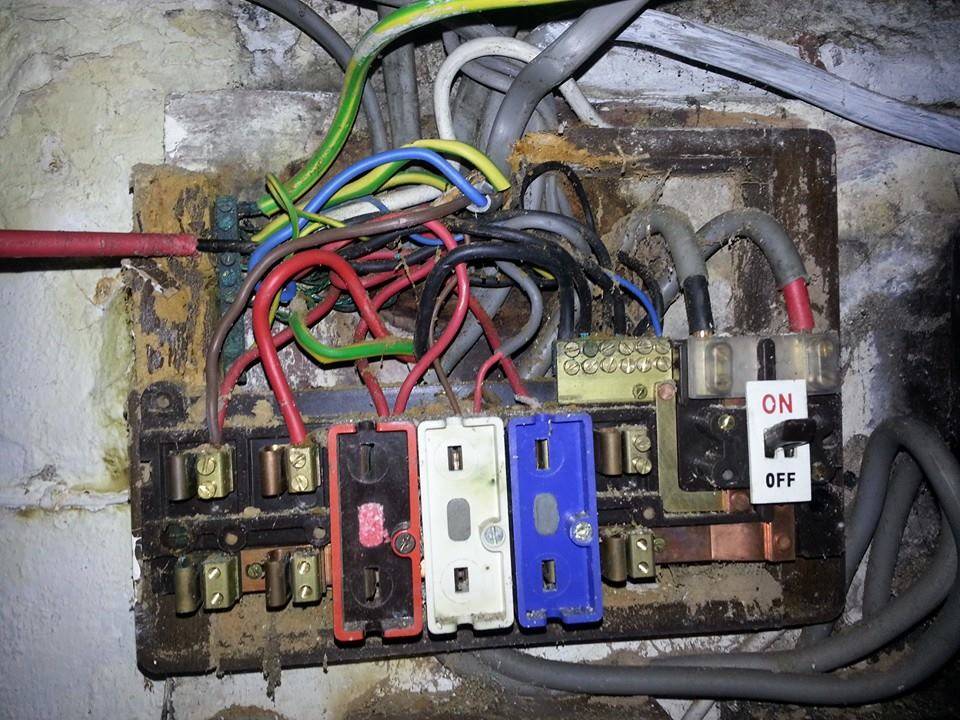 Electrical Home Buyers & Home Sellers Mortgage Surveys Leeds
Would you buy a car without looking under the bonnet ?
Do you need a Home Buyers & Sellers Electrical Mortgage Surveys Leeds & Surrounding Areas on a property in Leeds, Bradford, Wakefield, York or harrogate that you are going to purchase ? Before you purchase book your Electrical Survey today call 0113 3909670 | 0770 3020260
Full written Electrical Reports in PDF format for Home Buyers & Sellers Electrical Mortgage Surveys Leeds & Surrounding areas along with a photographs package and written estimations before you sign on the dotted line for the property! Do not get bitten with expensive rewire costs call me today for your electrical home survey.
Step inside our Home Buyers/Sellers Electrical Mortgage Suevey Page here for further info
---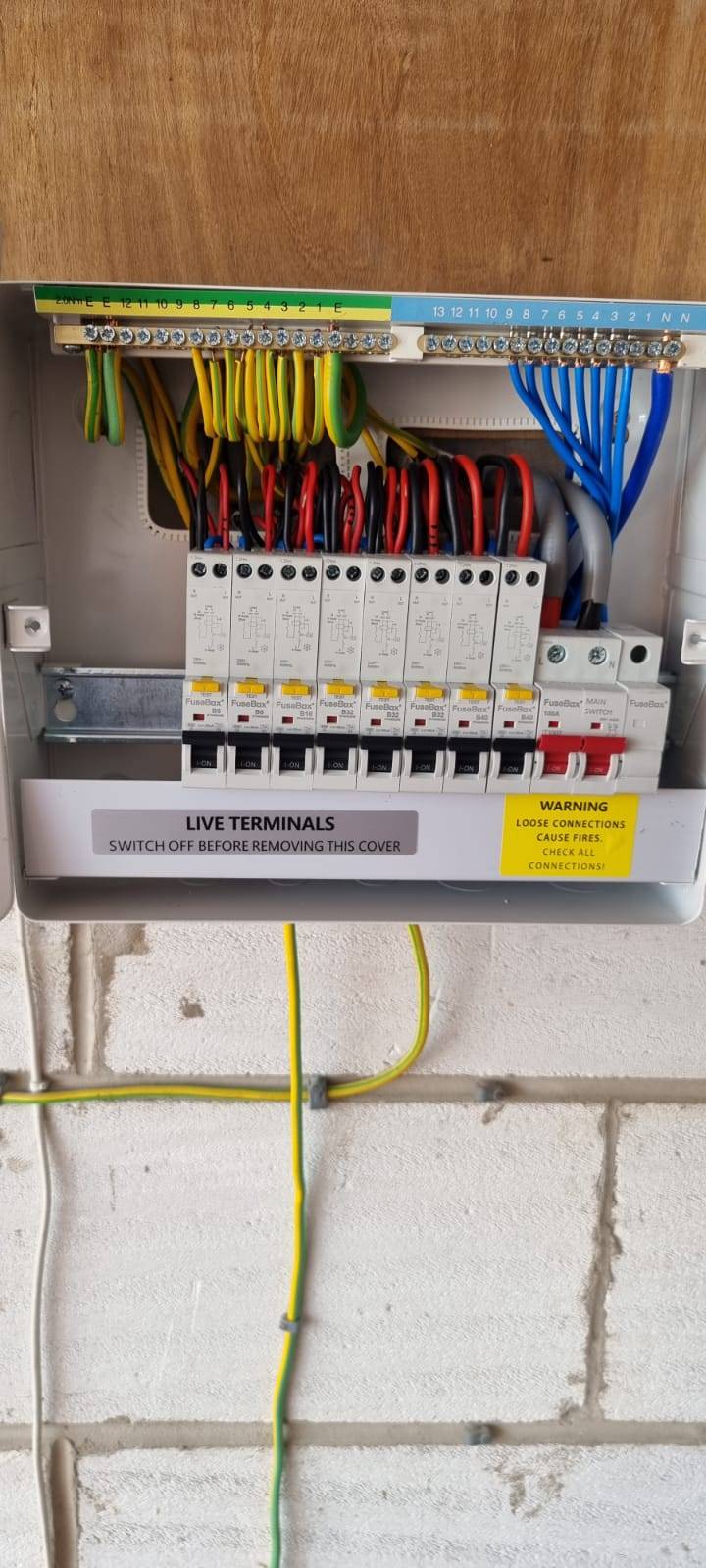 Replacement RDC / RCBO fire rated fuse boxes.
Fuse box upgrades to offer RCD protection are a key upgrade within the hopme or business premises to increase electrical safety and conform to the latest wiring regulations BS7671.
We install RCBO fuse boxes as these are easier to identify a tripped circuit, each RCBO device is a combined circuit breaker and RCD with its one test button.
We have fixed price RCBO fuse box upgrade deals from a small 7 way fuse box unit to 22 way and then the larger dual stack fuse boxes which are 29 way for the bigger homes.
Each RCBO fuse box package deal comes with upgraded 25mm2 mains tails & 16mm2 main earth cable upgrade along with a building control notification & Domestic Electrical Completion Certifictae.
Step inside our RCBO / RCD Fuse box page for further details.
---
House Rewires In Leeds Part & Full.
From a part house rewire to a full house rewire the MPS Electrical team have got you covered. Free site visit and quotations we are number one Part P Approved House rewiring Specialists in Leeds. Our solid reputation and dedicated Home Rewire Team In Leeds plaster all the chases up to finishing standards.
What Sockets and switches do we install ?
We install white molded and decorative finished switches and sockets, we clean the house up every night, we put the floors back down every night and leave you with power on if you are living in the property. We make the process easy not difficult or stressful.
How long have you been installing electrics for ?
I have been rewiring houses for over 25 years now and i know how to make a home electrical rewire in Leeds go easy for the customer and take the pressure out of the home rewire process for you, see my reviews at the bottom of this page and make your own judgement.
---
Log cabin Lighting Leeds

Cooker isolators with onboard sockets Leeds

Security Lighting Leeds

LED IP65 Bathroom lighting Leeds

Replacement kitchen extractors Leeds

Replacement Electric Showers Leeds

Replacemet RCBo Fuse Boxes Leeds

Replacemet RCBo Fuse Boxes Leeds

Security Lighting Leeds

Outdoor sockets Leeds

Replacement Electric Showers Leeds

RCBO Fuse Box replacement Leeds

Commercial unvented water heaters Leeds

LED IP65 Bathroom lighting Leeds

Replacement Electric Showers Leeds

IP65 Bathroom lighting Leeds
---
Commercial Electricians in Leeds
MPS Ltd are Commercial facilities contractors based in Leeds & cover the entirity of Yorkshire, Lincolnshire, Greater Manchester, Derbyshire, Nottinghamshre stretching as far as London.
We are proud to work with some of the leading names on the High Street as single point of contact to service their Commercial facilities reactive maintenance needs.
We are full scope Contractors with a dedicated team of fitters working daily on reactive commercial maintenance in Yorkshire & surrounding areas.
Electrical
Joinery
Air Conditioning
Plumbing & Heating
Retail Maintenance Contractors
We operate a rapid commercial maintenance responce for when you need us the most
Our trade portfolio is extensive as it goes hand in hand with our works.
We have full public liability insurance, qualified staff & are fully compliant with the submission of risk assessments for working in retail shopping centeres.
Step inside our Commercial Electrician leeds Page here for further info
---
Electrical Inspection & Testing In Leeds.
From a Home Buyers Electrical Mortgage Survey Report to a Home Sellers Electrical Mortgage Survey we got you covered. Our Electrical Installation Condition reports on Domestic, Commercial & Industrial premises are the best on the market and come at a fixed cost to save you money.
My home buyers / sellers surveys can save you the cost of a full electrical rewire which can be anything up to 6k if you get in touch with me before you sign and book the home electrical survey in Leeds in with us.
Step inside our Home Buyers & Sellers surveys page here
Step inside our EICR & Landlords electrical surveys page here
---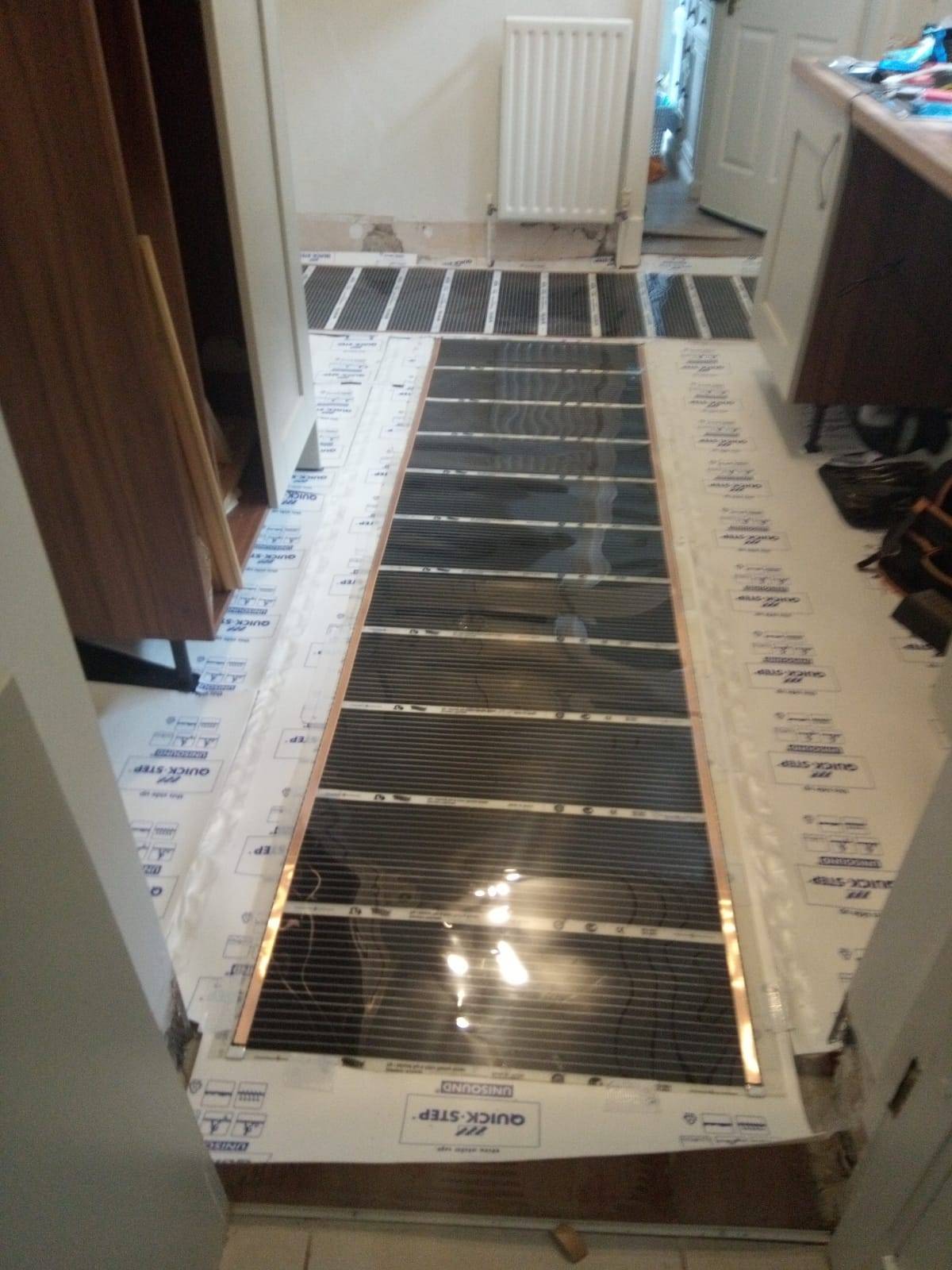 Underfloor Heating In Leeds.
MPS Electrical Ltd are experts in underfloor heating systems.
If you require under floor heating under tiled floors or wooden floors then we are the under floor heating specialist in Leeds, we can even install the finished timber flooring at the same time too if you need a joiner.
We install infra red carbon underfloor heating systems to suit any size, shaped room and lose wire underfloor heating systems in Leeds.
Step inside our under floor heating Leeds page to see some of my work
---
Emergency Electrician Leeds 24 hour call outs anytime any day.
MPS Ltd Electrician Leeds | Part P 18th Edition Electricians Leeds work 24 hours a day 7 days a week for when you need us the most as Emergency Electricians In Leeds.
We arrive with fully equipped vehicles with as many spare materials we can carry so we have the parts needed to replace what is faulty, we are experienced in fault finding when that nuisance RCD won't reset in the middle of the night.
Step inside our Emergency Electrician Leeds 24/7 Service Page Here
---
Electric Vehicle Charging Points Leeds.
MPS Electrical Ltd Electrician Leeds | Part P 18th Edition Electricians Leeds install electric vehicle car charging points in Leeds & surrounding areas for domestic, commercial & industrial clients.
We can install at your Home, office or industrial unit, these are also commonly known as E-Car Charging Points.
We offer a variety of e-car charging points to suit the size of your vehicle.
16 amp 3.6 kw e-car charging points Tadcaster
32 amp 7.2 kw e-car charging points Tadcaster
Call us Electrician Leeds | Part P 18th Edition Electricians Leedstoday on 0113 3909670 to book your E-Car charging Point installation in Tadcaster
Step inside our Electric Vehicle Charging Point Installation Page for Leeds here
---
For all your electrical repairs in Leeds including: Electrician Leeds | Part P 18th Edition Electricians LeedsAdel, Leeds, Alwoodley, Armley, Austhorpe, Beckett Park, Beeston Hill, Beeston, Leeds, Belle Isle, Leeds, Blenheim, Leeds, Bramley, Leeds,Burley, Leeds, Burmantofts, Chapel Allerton, yorkshire, Colton.
Areas we cover
Cookridge, Cottingley, Leeds, Cross Flatts, Cross Gates, Leeds, Cross Green, Leeds, East End Park, Leeds, Far Headingley, Farsley, Gipton, Chapel Town, Gledhow, Halton Moor, Halton, Leeds, Harehills, Hawksworth, West Yorkshire, Headingley, Holbeck, Holbeck Urban Village, Holt Park, Horsforth, Hunslet, Hyde Park, Leeds, Ireland Wood, Killingbeck, Kirkstall.
Areas we cover
Lawnswood, Leeds City Centre, Little London, Leeds, Lovell Park, Manston, Leeds, Meanwood', Moor Grange, Moorside, Leeds, Moortown, Leeds, Oakwood, Leeds, Old Farnley, Osmondthorpe, Pendas Fields, Potternewton, Quarry Hill, Leeds, Richmond Hill, West Yorkshire, Rodley, West Yorkshire, Roundhay, Scott Hall.
Areas we cover
Seacroft, Sheepscar, Stourton, West Yorkshire, Swarcliffe, Swinnow, Tinshill, Weetwood, West Park, Leeds, Whinmoor, Whitkirk, Woodhouse, Leeds, Wortley, West Yorkshire, Cottingley, and of course Leeds City Centre.
---