0113 3909670 – 0770 3020260 24/7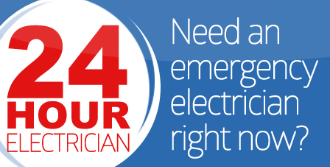 Emergency electrician in Leeds MPS offers same day service for all electrical problems such as blow fuses, faulty lights and alarms, often arriving within the hour when possible and fully stocked vehicles in Leeds 24/7
Whatever the electrical problems you face we are here to help 24/7 in Leeds, Bradford, Wakefield, York & Harrogate
If you are in the dark without power, your lights have stopped working or worried the freezer will thaw out as the sockets are not working, give us a ring anytime. Our aim is to have an electrician on site within the hour to get you up and running again as soon as we can.
If you have a burglar / Intruder alarm in Leeds that will not turn off at the remote keypad then we can help you. We can assist with most electrical issues, both domestic and commercial.
We have fixed hourly rates which are quoted when you call us so you know exactly what to expect. We don`t have a call out charge as we only charge from arrival (although there is a cancellation fee if the engineer has already set off).
Our electricians cover the entire Leeds, Bradford, Wakefield, York & Harrogate 24/7.
If you require an emergency electrician in Leeds call us on 0113 3909670 / 0770 3020260 anytime.
Fast and reliable same day service to all areas of Leeds. Debit & Credit card payments welcome.
Some of the common emergency electrical issues we deal with are:-
Tripping RCD Fuse Box In Leeds call 0113 3909670
Fuse Box melting, fuse box fires in Leeds call 0113 3909670
Blown fuse box fuses in Leeds call 0113 3909670
Water flooded Electrics in Leeds call 0113 3909670
Melted Sockets & Light fittings in Leeds call 0113 3909670